To ensure your peace and quiet at our Ma Prairie campsite, our leisure and restaurant area is just across the road from reception. Here you'll find swimming pools and waterslides, a playground, pétanque court, bar & restaurant, and the meeting point for all activities. A place to laugh, have fun, sing, dance, eat or drink, without disturbing those who want to rest.
Leisure activities at our campsite in Canet (Pyrénées Orientales)
Discover a wide range of activities and leisure activities for young and old at your campsite in Canet en Roussillon.
Animations Bar - Restaurant Ma Prairie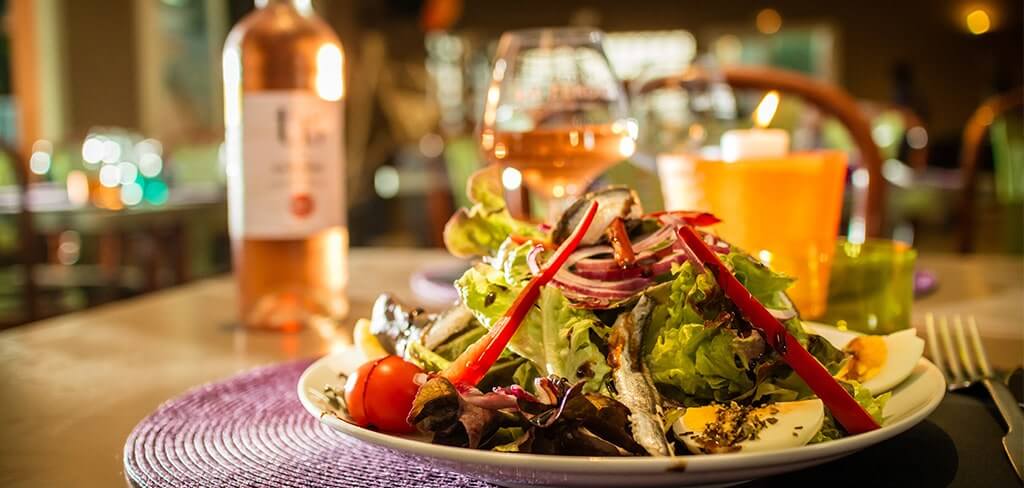 The restaurant of our campsite in the Eastern Pyrenees offers traditional cuisine with typical Roussillon dishes, through a Catalan menu and a selection of regional wines. This passion for culinary heritage has been rewarded with the Qualité Sud de France label. In July and August, the restaurant organizes theme evenings and concerts: Bingo, Karoaké, Quizz, Paëlla, Mussels and French fries, Disney...
Discover the specialities of Roussillon and our Catalan country
Aquatic area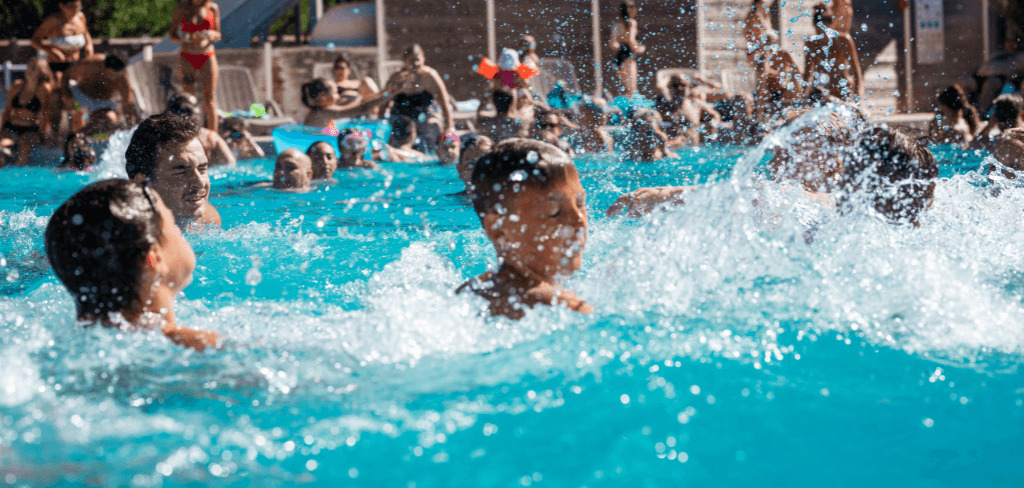 Every day from April to September, come and enjoy the comfort of two heated outdoor swimming pools and all the facilities of the aquatic area. Take advantage of :
2 heated swimming pools also in low season
1 slide island for 2-6 year olds
An Aquagym space
1 paddling pool for the little ones
The Spacegliss : Waterslide for teenagers, with a Pentagliss 3 tracks
Our campsite located in the Eastern Pyrenees offers you many very playful animations, around the theme of water, throughout the summer, to make your holidays in Canet-en-Roussillon a real moment of relaxation and fun.
Discover in pictures the aquatic space
Activities and Leisure for Children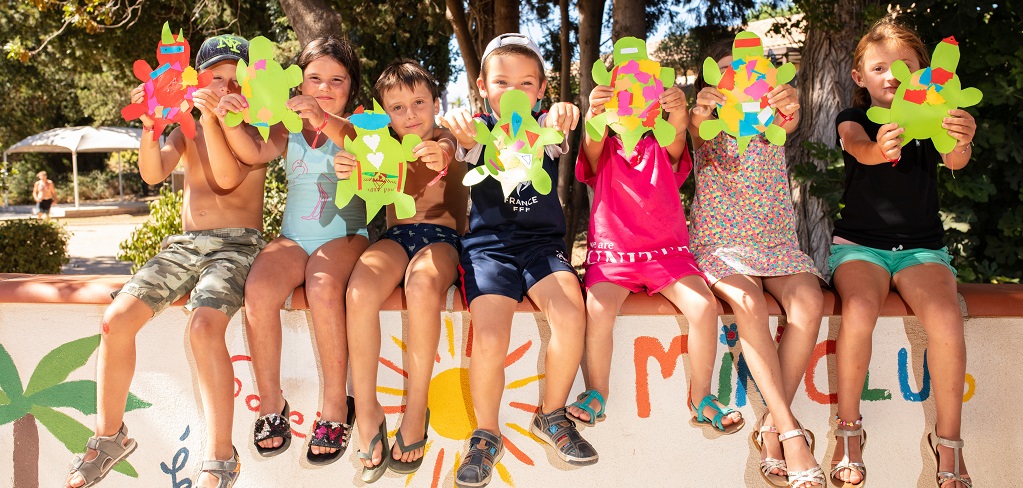 Children love our campsite with activities! For them it's freedom, new encounters and fun activities from sunrise to sunset. They won't get bored!
For parents, the environment of the Ma Prairie campsite will appear safe, circumscribed and of course supervised. It is the opportunity to take a well-deserved rest...
In our campsite located in thePyrenees Orientales,many animations and activities for children are proposed and organized by a team that speaks French, English or Dutch. A mini-club is available from the age of 5.
All about our animations for children
Library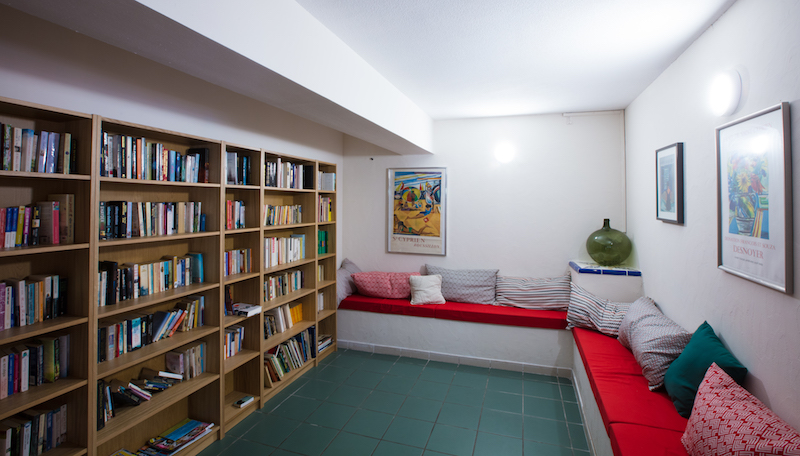 For a quiet moment of relaxation, resource yourself in our community library! During the holidays, we sometimes feel like a moment of serenity in the heart of a cosy and soothing environment. Our campsite with library is ideal for a relaxing break from the hustle and bustle of everyday life. Perfect to recharge your batteries and enjoy a good book. Feel free to borrow one of our many books.
We offer a wide range of books:
Novels,
Stores,
COMICS,

Encyclopedias,

Cooking recipes,
…
The books we offer are available in several different languages. We also offer a wide range of board games. Ideal to have a good time with family or friends!
The library is open from 9am - 6pm inhigh season and from 9am - 12pm and 2pm - 7pm inlow season.
Multi-sports field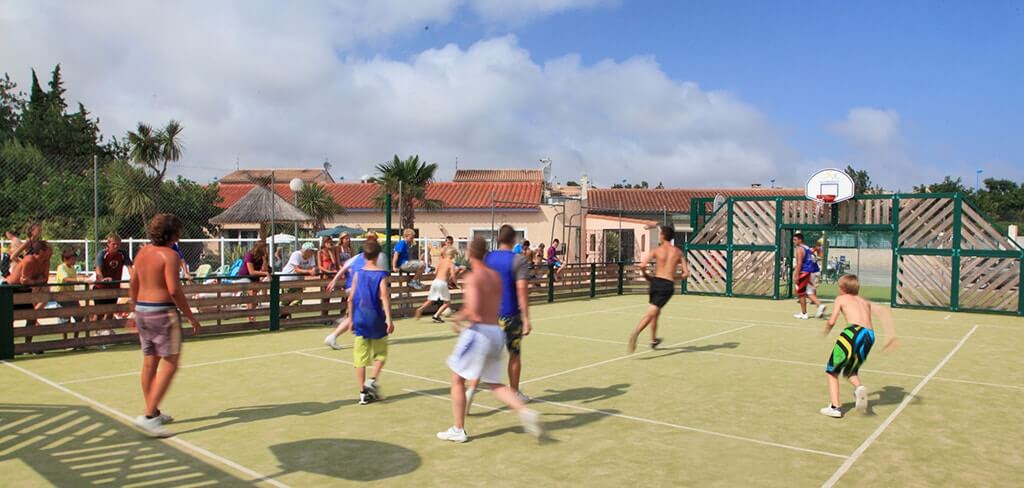 Our Pyrénées-Orientales campsite offers a multi-sports ground where you can practice football, basketball, volleyball, handball, mini-tennis, tennis-football, badminton, etc. ! For the petanque, a ground is especially dedicated to it.
The campsite organizes in the summer, sports animations and tournaments for all, around the gym, jogging and collective sports practiced and appreciated.
New: we offer you a new version of our climbing wall that allows you to climb 4 people simultaneously to a height of 8 meters!
Public: all public (children from 6 years old, adults & seniors) beginners or confirmed.
Supervised and animated by a qualified instructor. Ropes, harnesses, carabiners, etc. are provided.
Fitness room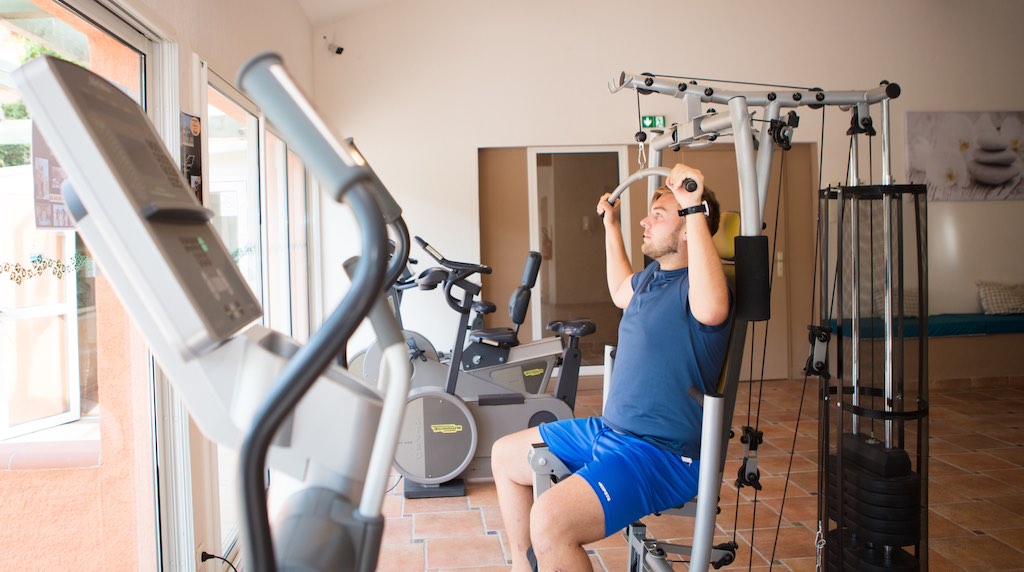 Preserve, maintain or get back in shape during your holidays in Canet en Roussillon thanks to our fitness room. 6 machines are at your disposal free of charge:
2 elliptical
2 bikes
1 seated bicycle
1 biking bike
From 16 years old or accompanied by a responsible adult.
Zen Pilates and Wellness
On vacation, you like to take care of your body and mind. Among the many activities organised at our campsite in the Eastern Pyrenees, discover the Pilate at the edge of the swimming pool. It is a physical activity inspired by yoga, gymnastics and dance which is practiced on the ground, on a mat. It is performed by a certified teacher. 
This discipline is ideal for relaxing while strengthening your muscles in depth. It helps you regain your balance. The advantage of Pilate is that it is a gentle activity. Full of benefits, it allows you to improve your posture and better control your breathing. On the muscular side, it offers you effective strengthening while helping you get rid of your back pain and firm up your stomach. It's hard not to succumb!
Find Zen Pilates and Wellness, twice a week during the high season.
Massage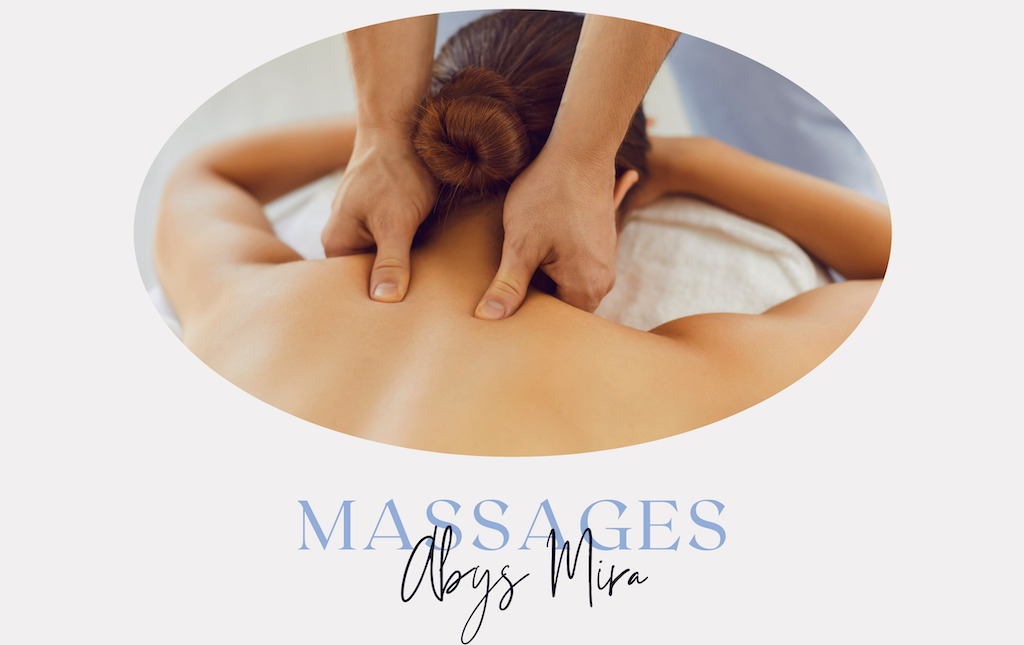 Enjoy a moment of relaxation and rediscover the harmony of well-being, thanks to a massage performed by our professional masseuse: Abys Mira.
Discover rates and types of massage
For more information, please contact reception.
Bicycle rentals on site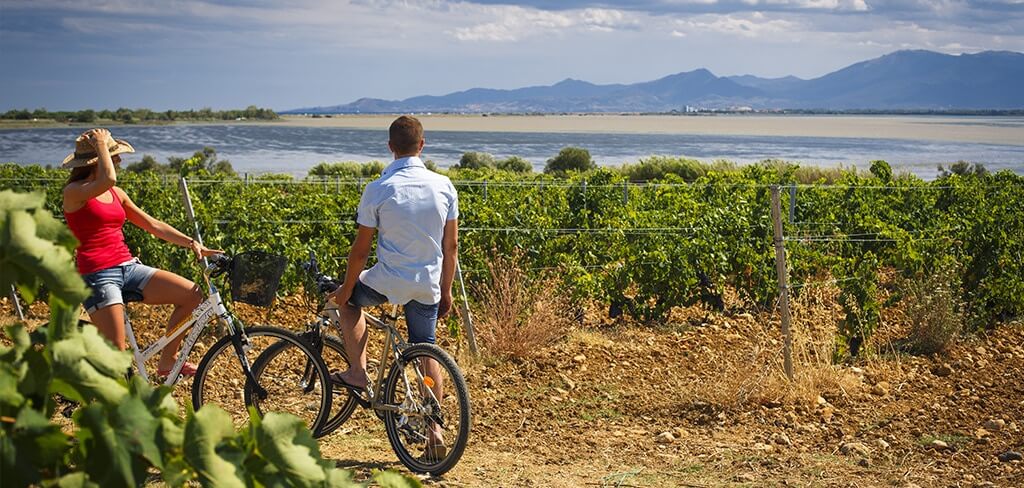 Fancy a bike ride in the shade of the pine trees and go for a mountain tour or simply use the bike to go to the beach? For your pleasure you can rent in our campsite bikes and children's sleighs to visit the country of Perpignan, either alone or in groups: with your family or in a group! Our campsite located in the eastern Pyrenees offers you beautiful walks in the surroundings. Opt for an ecological and pleasant means of transport that will allow you to move around during your holidays in a fun and sporty way.
Our equipment :
Cruiser bikes for adults and children
Carrioles for children and baby seats
Baby helmets and puncture kits
Reservation at the campsite reception or online.