If you are looking for a campsite close to Spain, you will be delighted because the Ma Prairie campsite is located in Canet-en-Roussillon in the Pyrenees-Orientales in the Occitanie region. Getting to Spain is quick and easy. Follow our guide to visit Barcelona in one day.
Gaudí's Barcelona
Antonio Gaudí is a famous 20th century Catalan architect known for his boundless creativity. A symbol of Catalan modernism, he has dressed the city with numerous buildings in a very marked style. His new-style architecture is particularly appreciated for its originality and bright colours, which give Barcelona a unique charm and atmosphere that people love.
Several of its monuments are now inscribed on UNESCO's World Heritage List. All his works are very colourful and inspired by nature. He has integrated into his architectural creations many works of art whose secrets he himself mastered, such as ceramics, glassware and glasswork. Thanks to the location of our campsite close to Spain, don't miss the opportunity to discover the works of Gaudí.
La Sagrada Família
The basilica of the Sagrada Família is to Barcelona what the Eiffel Tower is to Paris. It is one of the city's most popular tourist attractions. If you don't have time to visit it, you should at least look at it from the outside. It is the masterpiece of Antoni Gaudí. The architect began the construction of this monumental building in 1883, but he died before seeing it completed. It is still under construction, so he never had the chance to see it completed. The artist is buried in the crypt.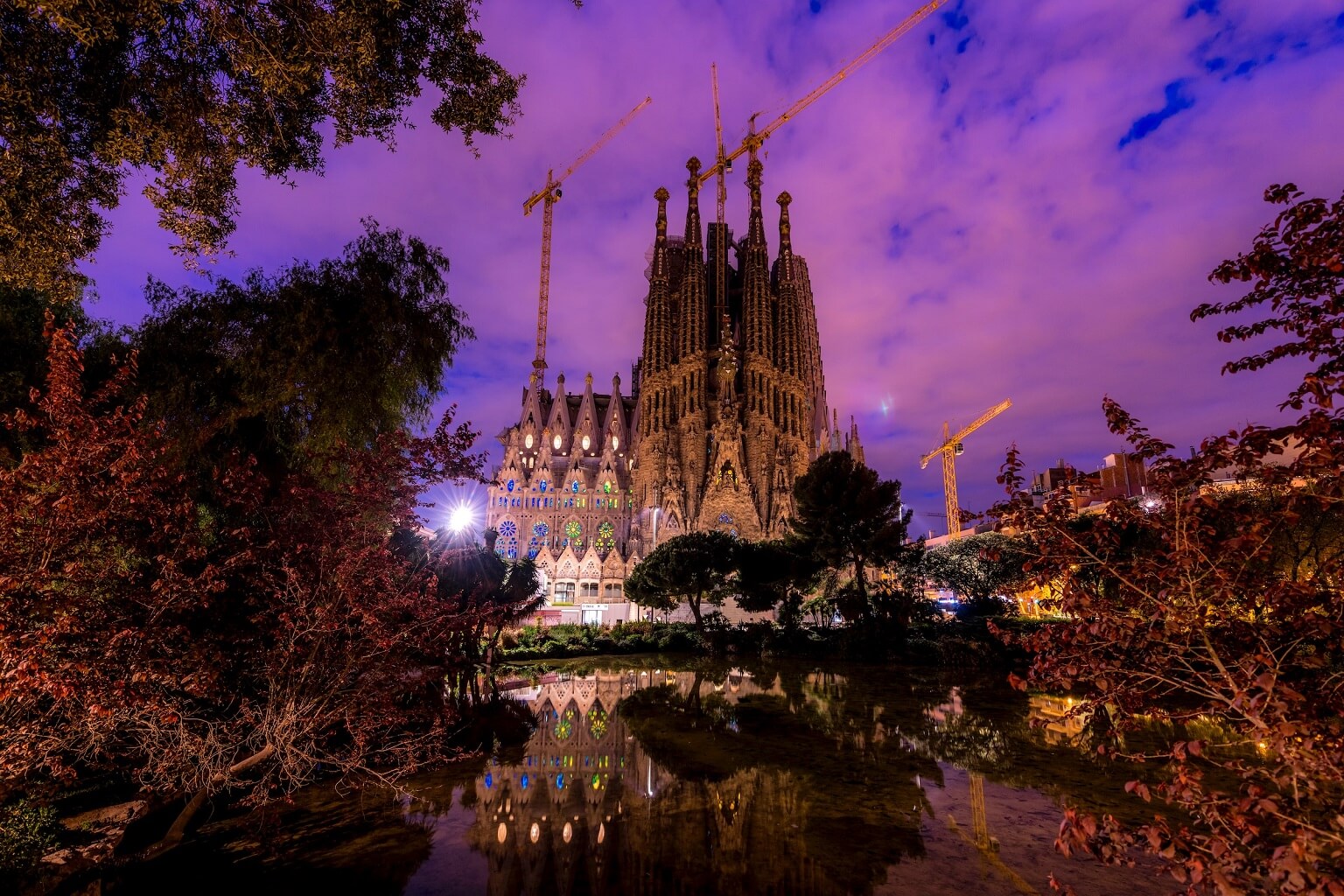 Güell Park
Parc Güell is an outdoor wooded area where even the benches are real works of art. Whether you want to admire the work of the architect, take a break or simply enjoy the fine Spanish weather, it is an emblematic place in the city that you will undoubtedly appreciate. During its creation, Antonio Gaudí wished to preserve the relief of the place while magnifying it thanks to his works and his unlimited imagination.
Part of the Güell Park is accessible free of charge and offers a magnificent view of the city. In the monumental area, which is subject to a charge, you can admire Gaudí's work at close quarters. However, it is possible to see part of his work from outside. It's up to you.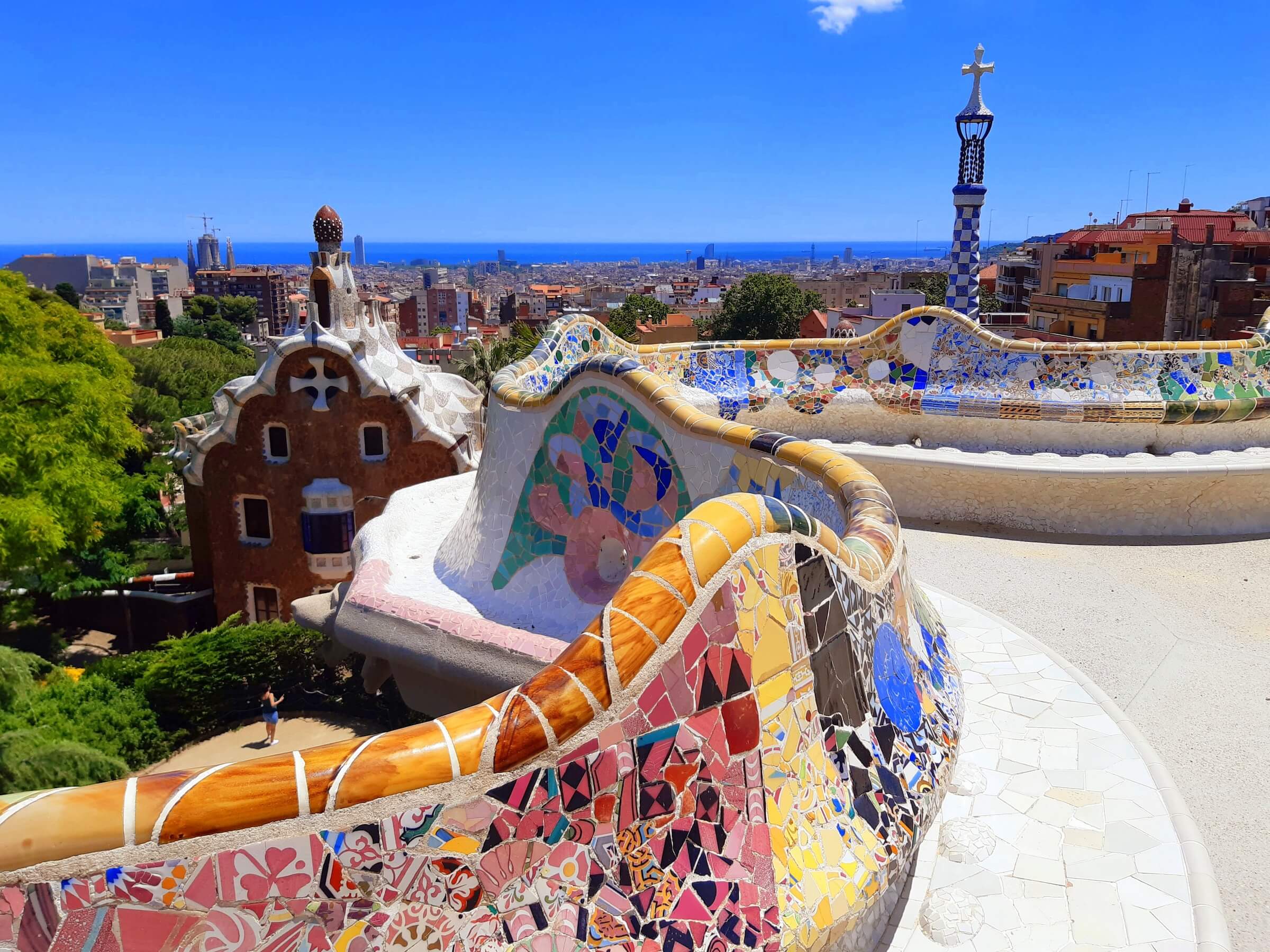 La Casa Batlló
Casa Batlló is a modern art style building. Its façade is one of the most original works of the architect. Its roof is flaky and its harmonious patchwork of colours makes it special.
The visit of this masterpiece takes about an hour, but it is preferable to reserve a queue-jumping ticket. The audioguide uses augmented and virtual reality to make the experience even more interesting. It allows a better understanding of the architect's choices and sources of inspiration.
The Palau Güell, Casa Vicens and Casa Milà are also listed as UNESCO World Heritage Sites and are well worth a visit. The influence of the architect can be felt throughout the city. To visit his works, it is best to book in advance to avoid long queues, especially in July and August. The price is often cheaper on the Internet. To avoid any unpleasant surprises, compare prices or book directly on the official websites of tourist sites. Thanks to our advice and our campsite close to Spain, all you have to do is organise your excursions and enjoy your holiday.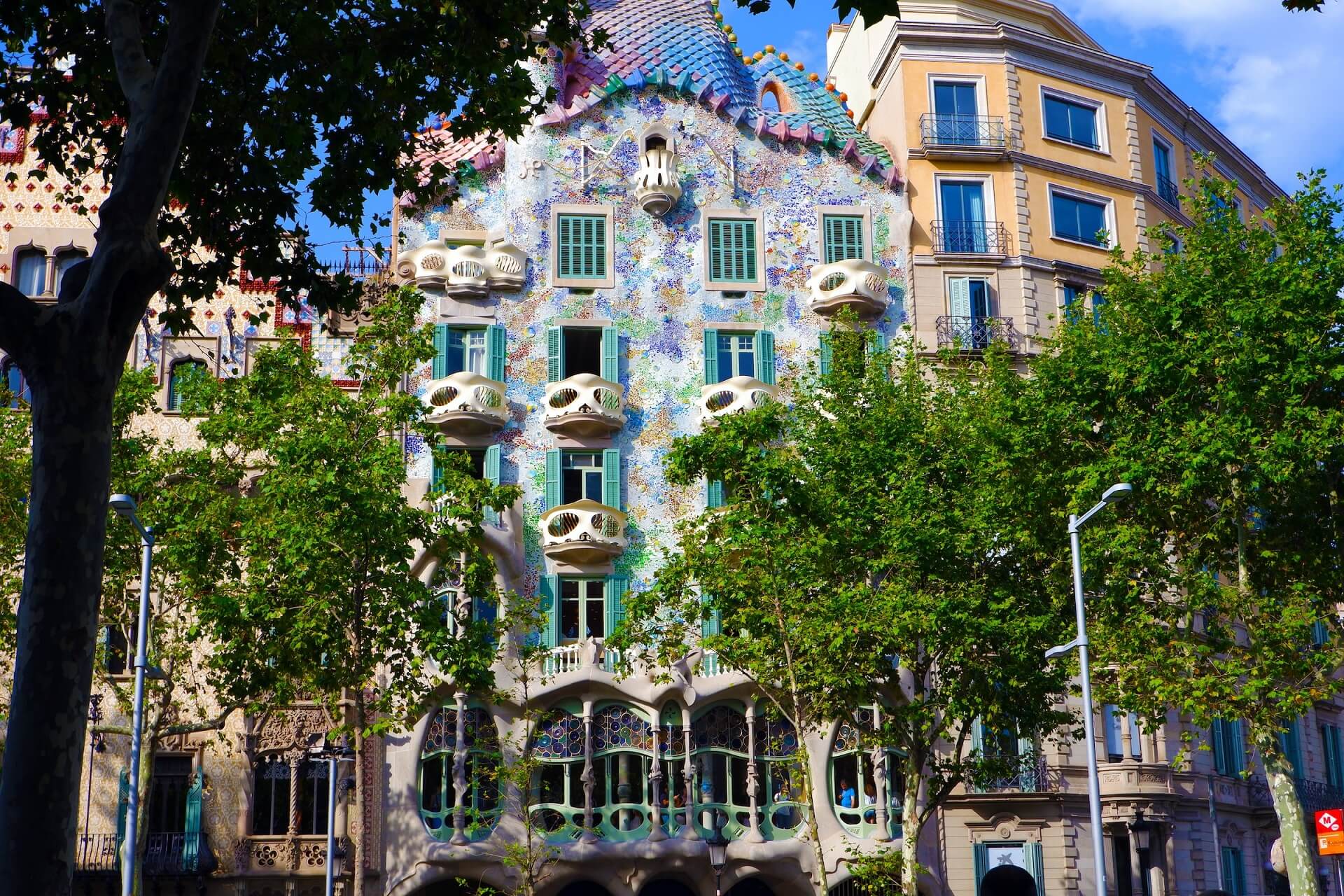 Barcelona's must-sees
If Antonio Gaudí deeply marked the architecture of Barcelona, the capital of Southern Catalonia reserves beautiful surprises for its visitors by delivering all the richness of its history and an art of living that is almost its identity. Museums, mansions and mansions, parks, alleys, gastronomy... a whole program of strolls and delicacies! Don't hesitate to wander through the narrow streets of the Barrio Gotico or to stroll along the Ramblas which link the Plaça de Catalunya to the old port where Christopher Columbus' emblematic status stands. Take the opportunity to visit Barcelona's picturesque Boqueria Covered Market, where you can enjoy a glass of cava and a few shavings of Serrano Iberico ham or tapas. Take the time to take the Montjuic funicular up to the city's heights for a breathtaking view of Barcelona.
Finally, don't forget the CAMP NOU, temple of football and the FC Barcelona team, which houses a huge stadium (98,000 seats) and its museum displaying all the trophies won by the famous Catalan football club. In 2011 it became one of the most visited museums in Spain with more than 1.6 million visitors!
Getting to Barcelona from the campsite
Ma Prairie is a campsite close to Spain. There are several ways to get to Barcelona from Canet-en-Roussillon.
By car, the 200km journey takes just over 2 hours. It is preferable to park your car outside the city and take public transportation to downtown. You can take a Hola BCN! card, which will give you unlimited access to Barcelona's buses, trams and metro.
You can also get there by train, by taking the bus from the campsite (line N° 6 CTPM) whose terminus is the Perpignan TGV station.
Our campsite near Spain, Ma Prairie, also offers day trips from the campsite, according to the themes of discovery of Barcelona.