Collioure is a town in the Pyrénées-Orientales with a postcard setting. Nicknamed the jewel of the Côte Vermeille, the town impresses with its wild nature and Mediterranean charm. Our campsite is only 30 minutes away by car.
Collioure and the Côte Vermeille
Every year, Collioure welcomes many tourists who come to discover this authentic village of the Occitanie region (formerly Languedoc-Roussillon). The town is famous for its anchovies and its fishing port but it has much more to offer. The renowned Banyuls vineyard, cultivated on terraces, produces very good AOC wines.
The Vermeille coast extends fromArgelès-sur-Mer to the Spanish border. The meeting of the Mediterranean Sea and the Pyrenean mountains offers breathtaking panoramas. You can go scuba diving in the morning, taste the Catalan gastronomy at noon and go hiking in the mountains in the afternoon. It is no wonder that this coastline welcomes visitors from all over the world.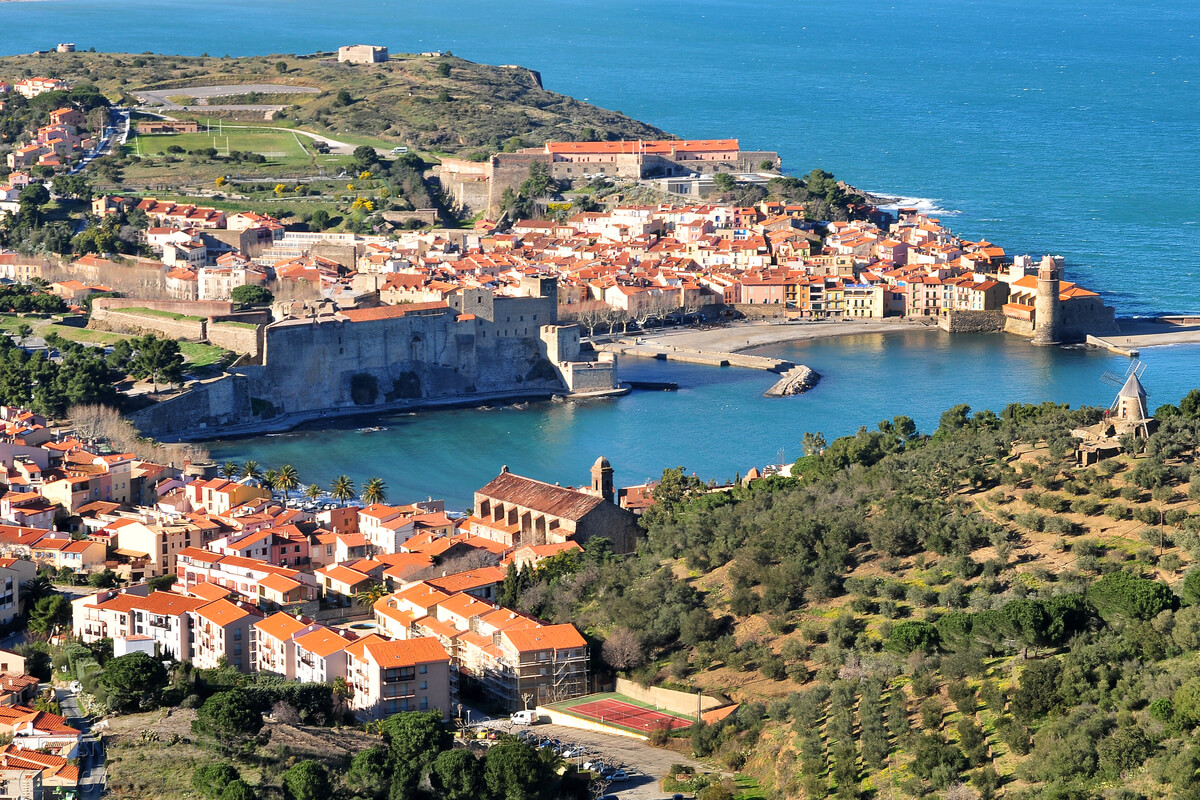 Collioure, land of Art and History
Collioure is a city of undeniable charm. Its architecture is typical of theRomanesque art of Roussillon. It is rightly called the " City of Painters " thanks to its picturesque port and its exceptional light. Many famous painters were inspired by the city such as Pablo Picasso, Maurice de Vlaminck, Georges Braque or Salvador Dalí. It is also the cradle of fauvism, an artistic movement of the beginning of the 20th century launched by André Derain and Henri Matisse.
The " Chemin du Fauvisme " is a circuit in the city that allows you to discover reproductions of works. The Tourist Office offers guided tours from March to the end of October. It can also be interesting to walk around the city and stop at art galleries and workshops.
Finally, stop at the Museum of Modern Art. On the historical monuments side, you can visit theNotre-Dame des Anges church or the royal castle of Collioure.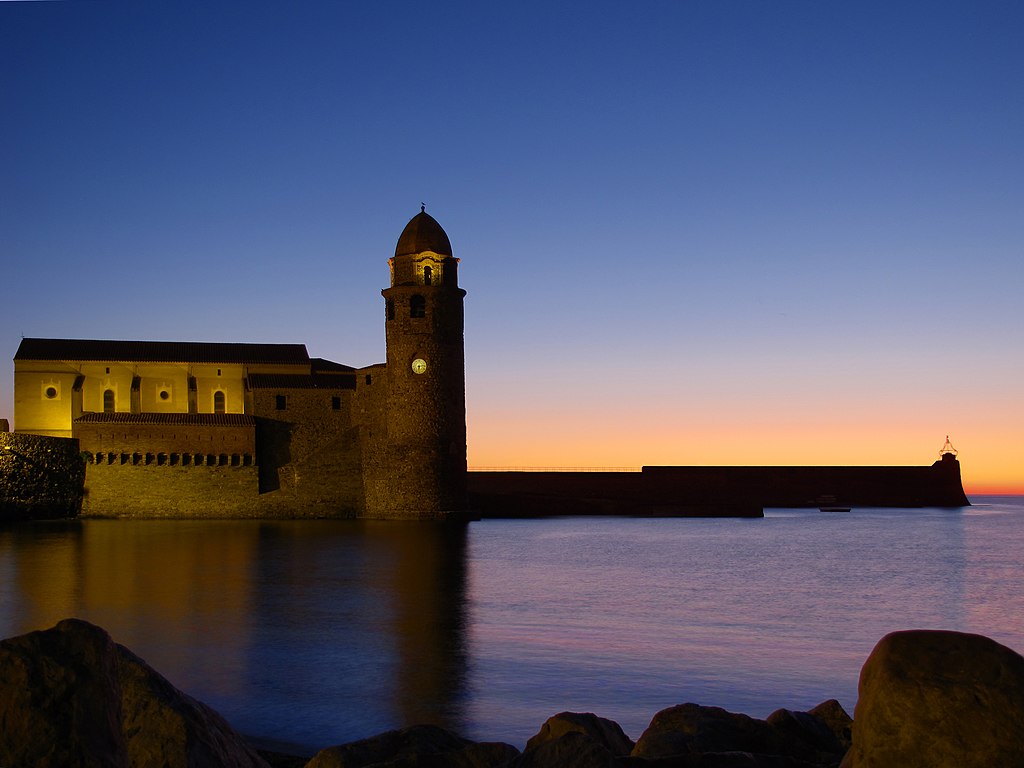 Campsite - Collioure : how to get there ?
By car, Collioure is easily accessible via the D11 and D914, direction Route du Pla de las Fourques. You can also reach your destination via the D814, which runs along the seafront. By this road, the journey is a little longer but will offer you a sublime view during the trip. If you have chosen to come to our campsite without a car, Collioure is also accessible by bus and TER.