You will find in our 4-star campsite located in Canet-en-Roussillon many camping pitches for camping caravans and tents. Whether you own a tent, a caravan or a motorhome, come and enjoy our locations for a holiday of relaxation and recreation.
Colors…
Spindle, Callistemon (Bottle brush), Lantana, and other varieties for you to discover, offer us a sparkling and colorful floral setting covering a whole range of nuances of pink, the most vivid tones of orange, allowing touches of yellow and red to complete the scene.
Fragrances…
A pleasant shadow, and agreeable, warm, perfumes, released by the local flora such as Lavender and Rosemary, indigenous to our Southern province.
On a campsite, which has a rich variety of tree species, a large panel of typical Mediterranean trees is brought together. Your pitch has been prepared with great care. Under the pine trees, willows, Poplars or phoenix palm trees, our grassy pitches are often demarcated by trees or hedges of Eleagnus and Pittosporum or other varieties of laurel such as Oleander.
And, of course, our personnel does it utmost to make your stay in the Eastern Pyrenees as pleasant as possible.
Camping Pitch at Canet-en-Roussillon: for whom? How to?
Under the canvas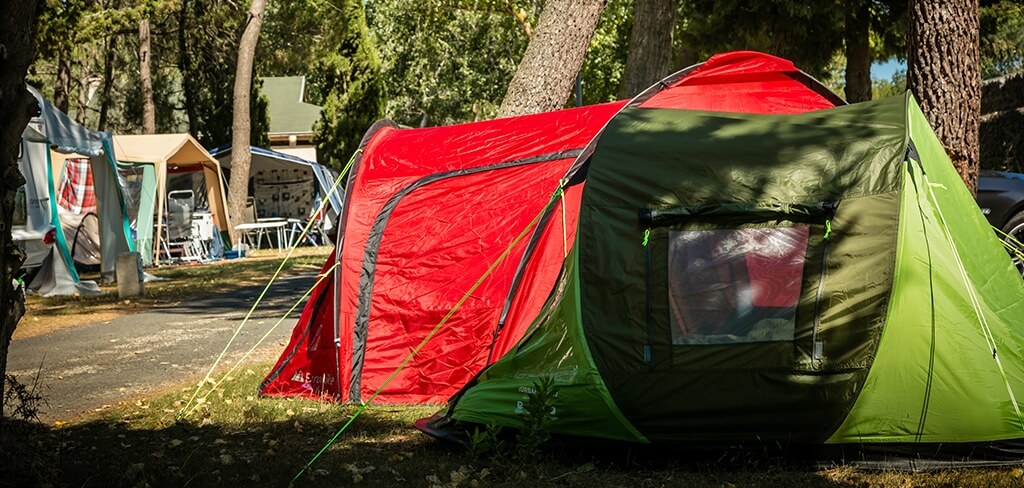 Whether you choose to camp in a tunnel, dome, pyramid or Canadian, a tent is still the best way to reconnect with nature. It's the very essence of camping and most appreciated by puritan campers and minimalists, widely appreciated by nomad campers, a lodging solution that's as flexible as it is practical. With friends, family or as a couple, our camping pitches are suitable for 1 to 6 persons.
By motorhome or caravan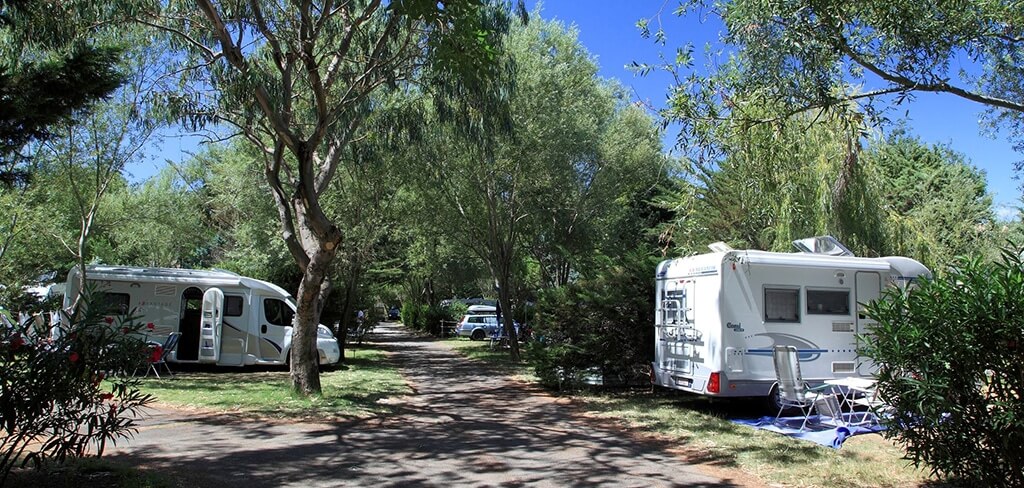 The Ma Prairie camping at Canet-en-Roussillon proposes motor home-and caravan owners pitches that measure around 80 and 100m².
All our camping caravaning pitches are equipped with a 10 Ampère electricity feed and some are provided with a connection to the water grid as well as the wastewater treatment system. These wonderful pitches, are there waiting for you! Come enjoy the wonder colors of the south and exhilarating smells of a typical Mediterranean vegetation.
2 types of camping pitch at Canet-en-Roussillon
Demarcated by hedges and Mediterranean trees
Shaded, half shaded or in the sun, but always grassy
Modern Sanitary blocks nearby, well-kept and inspected regularly
Acceptance of Tents, Caravans and Motor homes
Electricity hook-up  of 10A (European Standard) throughout the campsite and connection to the water-grid and wastewater treatment system for some.
Standard Pitch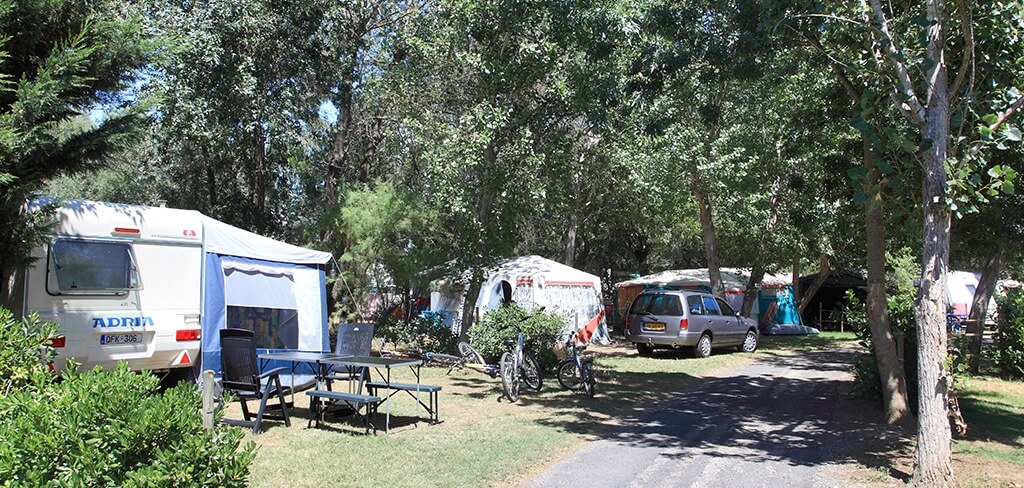 Averages 80m² and can accommodate 2 to 6 persons. Electricity feed: 10 Amp. (Outlets are European Standard and require therefore an adaptor.)
Fully Serviced Pitch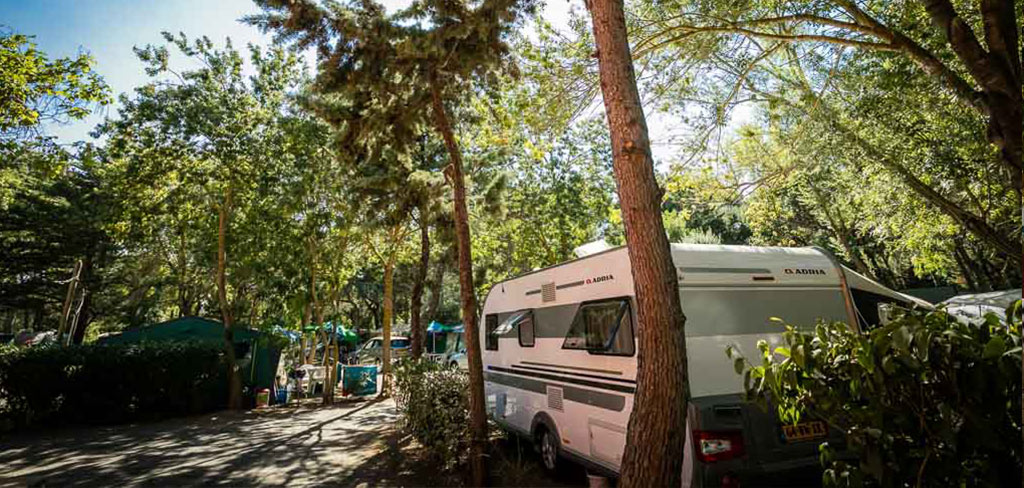 Our fully serviced camping pitch at Canet-en-Roussillon average 100m² for maximum comfort and are all connected to the water-grid and the wastewater-system. They can accommodate 2 to 6 persons.
Electricity feed: 10 Amp. (Outlets are European Standard and require therefore an adaptor.)